​Wednesday, June 8th: 9:30am – 12:30pm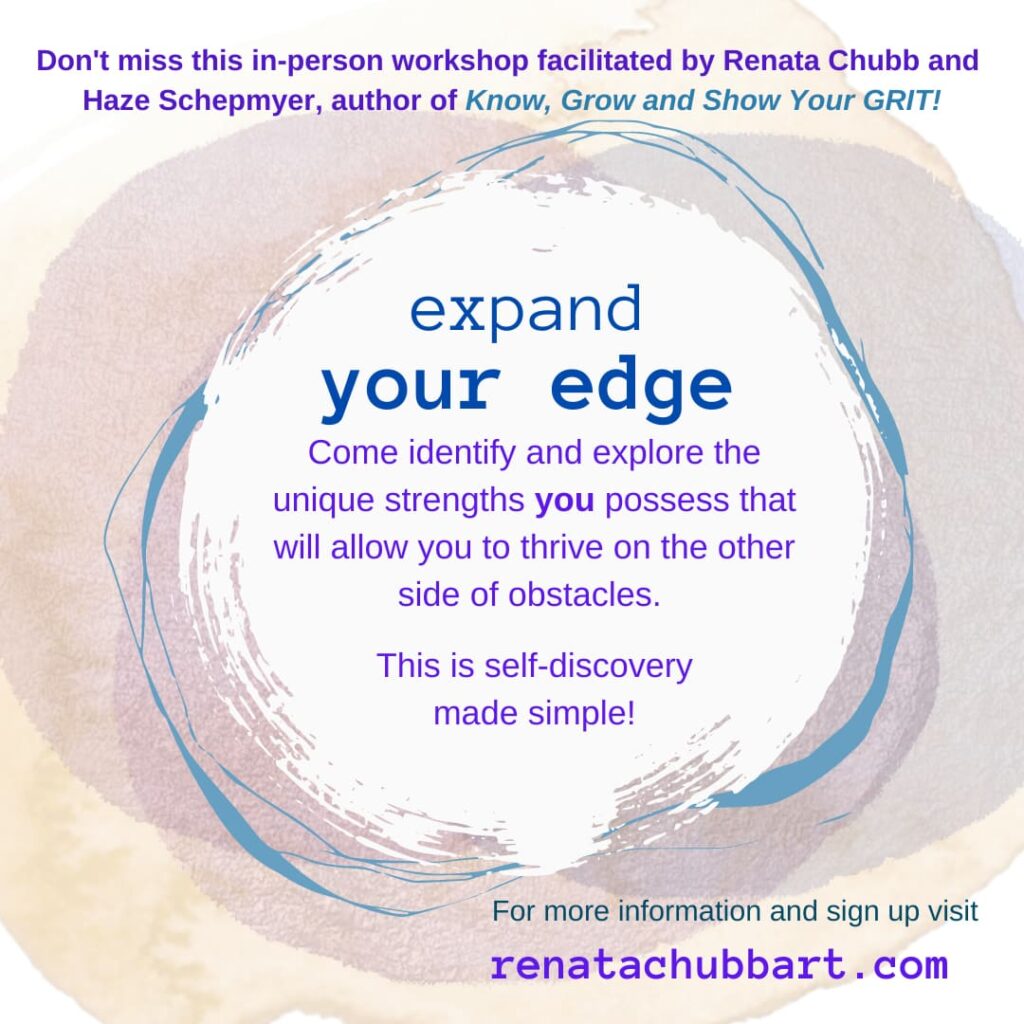 Join us for this half-day in-person workshop facilitated by GrowMyGrit and Renata Chubb – Facilitator and Expressive Arts Therapist in training!
Held at the beautiful Joshua Creek Heritage Arts Centre we will identify and explore the unique strengths you possess that actually allow you to thrive on the other side of obstacles.
This is self-discovery made simple!
Using a combination of expressive arts (movement, visual arts) and the GRIT framework, you will harness, and come to understand, your own intuitive approach to navigating obstacles. From there you can learn to take on new, or uncertain, experiences through the lens of opportunity.
You will leave with a renewed appreciation for your own awesomeness!
Space is limited – purchase your tickets ($80) on the link below:
You're always welcome to contact us with any questions… hello@growmygrit.com | 647-717-GRIT (4748)