About GRIT
Haze Schepmyer, Facilitator, Author and Speaker, invites you to explore and upgrade your default setting in the face of obstacles and challenging situations (i.e., your GRIT!).
Through her unique Know, Grow and Show your GRIT™ personal development programs, workshops and book, you can access the tools and coaching to approach challenging situations with renewed passion and purpose!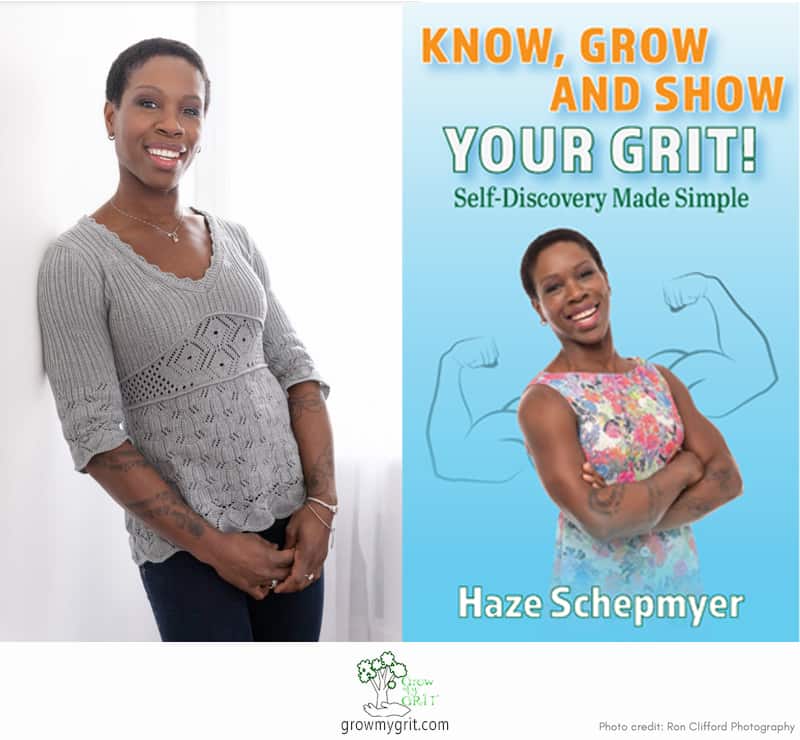 The main takeaways:
How do you define your GRIT?
Have you got enough GRIT?
How can your GRIT help you explore opportunities on the other side of obstacles?
GRIT in 2022
One of the biggest obstacles since 2020 has been navigating unwanted changes to our identities in the face of loss.
One of the biggest opportunities for 2022 is the possibility of recreating our identities using the unique strengths we bring to challenging situations. Are you ready?
Let's talk!
Book a free discovery call now:

hello@growmygrit.com
647-717-4748 (GRIT)
Your Path to Personal Growth
When you book a Discovery Call, you will receive a copy of our GRIT Growth Guide© to complete before your free 15-minute consultation. There is no fee for the Discovery Call; the intent is to see if it's the right time to grow your GRIT with Gritty Guru Company.
If the timing is right, you can purchase the Explorer, Seeker or Warrior package based upon your goals.
The Role of the Consultant
As you accelerate along the path, they may act as a speed bump to slow you to provide you with a broader perspective on the road to self-discovery.
Other times, your consultant will be your coach or your number one fan when you need the motivation to keep moving. These are just a few of the roles your consultant will adopt as you embrace and increase your GRIT.
To have the most significant impact on your efforts to grow your GRIT, our consultants will alternate roles as needed. For example, our consultants may be your sidekick or play the part of Devil's Advocate. They may appear as your mirror image on some occasions or they may reflect a version of yourself which seems like a mirage off in the distance.
Contact us today to see how this innovative approach can lead to personal growth.